HIGH-END CAR AUDIO
Looking for the ultimate sound experience in your vehicle? Let the sound quality experts at Audio Express design your dream system today!
---
---
Experience Perfection
Looking to upgrade your late model exotic, or that "cherry" classic sitting in your garage? You can trust the experts at Audio Express for all of your high fidelity car audio and latest technology needs. Check out what just a few of our high end customers have to say about us on our testimonials page. We have the experience and care required to service your vehicle, and we only offer the finest brands available like Focal, Mosconi, Alpine, and Kenwood Excelon. Rest assured that "your baby" will be in good hands at Audio Express because we offer so much more. If you are in the market for a high-end car audio system or technology upgrade, please click on the link to schedule a free consultation with a member of one of our elite sales team. Click here to have your new equipment installed at the location nearest you. We also offer a concierge service, so if you can't easily make it to us, we can come to you.
---
---
Focal History
Come experience the "The Spirit of Sound" by Focal at Audio Express. Focal has been a leader in the international high-end audio industry since 1979. Today, thanks to more than 35 years of expertise in designing and manufacturing speaker drivers, the brand's innovation and its authentic high-fidelity sound are reputed worldwide. Created in 1990, the Car Audio department enabled Focal to provide car and music enthusiasts with hi-fi sound: the perfect combination of driving pleasure with the joys of audiophile sound.
---
Focal Products
Focal Products are organized into three categories:
Elite: On-board audio perfection — Get the highest musical quality for your car thanks to these customized installations capable of exceptional performances.
Performance: Give powerful and demonstrative sound through a sound system which reflects who you are.
Integration: A simple way to improve your vehicle's acoustics without altering the original in-car system.
Each category is designed for different uses and ways of listening to music. Wherever you may be, Focal has one goal: to unite you around a common passion for rich and authentic sound. Innovation, tradition, performance, and pleasure are Focal's key values; they characterize "The Spirit of Sound".
---
Focal Factory
Though Focal has grown and expanded tremendously through the years, their headquarters, R & D, and manufacturing facilities still remain based in Saint-Etienne, France. Focal has learned that true innovation is not simply work carried out at the research level, but also a comprehensive management and direct control of all the different production phases. The latest example of this philosophy has been the introduction of Beryllium in our top products, which has now become the worldwide reference. It was not long ago that no company was even capable of producing tweeters with a pure Beryllium foil dome. Focal innovated a solution based on research and the invention of specific in-house industrial processes. Such an approach has given them an important advantage over the competition: they develop propriety technology, which allows them to consistently produce quality products using methods that they have created. This philosophy represents Focal's entire Car Speaker range and their commitment to provide the best sounding, highest musical quality, starting with the entry level Access line to the award winning and industry benchmark, Utopia line-up. The result is a complete line of Car Speakers that has one goal: The most faithful reproduction of music and sound."
---
---
Mosconi
The brand MOSCONI originated as a diversification for MOS company in the SBU car-audio market. Its history is still very short: at the end of 2008, Ivan Mosconi, driven by love for electronics and sound, brings together a team of designers and engineers with decades of experience in the professional audio sector and after a few months, in the summer of 2009, the first line of amplifiers branded Mosconi is already on the market: the AS series. Since 2006 MOS has been production, assembly, engineering and industrialization of products and electronic devices. MOS has a very simple philosophy: putting all its talent and experience in providing products and services that can help improve the everyday life of society, through a high aesthetic expression. Every day, the members of the MOS staff continue to strive towards this goal. Mosconi is dedicated to the constant pursuit of refining and improving our technologies so as to offer more efficient and intelligent products but without any compromise to our greatest strength: our unique and remarkable designs.
---
---
Gladen
The love for music, details and perfection inspired Henning Gladen to develop loudspeakers and crossovers in the nineties.This led to the founding of the GLADEN brand name in 1997.Today the German aerospace engineer introduces technologies into his new designs that are more commonly used in Aerospace and Automotive industries. For instance, FEM Analysis was used to locate and improve the weak points in a basket design. Other technical issues were targeted with the same exceptional approach only to achieve one goal: Perfect sound reproduction!
---
---
Kenwood eXcelon
Kenwood USA is a leading developer and manufacturer of consumer electronics and communications equipment. Founded in the United States in 1961, Kenwood USA is the largest sales subsidiary of Kenwood Corporation of Japan and is recognized by consumers and industry professionals for providing products known for quality, performance, and value. Today Kenwood USA has taken a leading role in developing market-driven products and continues to operate as one of the largest manufacturers of personal entertainment and communications equipment in the world. It is a central belief of to listen to the market and develop exacting products that address customers' needs at the highest possible value.
---
---
Looking for the Ultimate Sound Quality?
Send us a message to schedule a consultation
---
---
TESTIMONIALS
What some of our clients have had to say about our work.
These testimonials are only from some of our customers that we assist on a daily basis. We have many more testimonials on our Facebook page and we have some of the best Google Reviews. We strive to ensure that every customer is satisfied with their new product and with our service to give our customers an experience that includes much more. We grow as a company every day for you, our valued customers. If we performed work for you, leave us a review on Google Reviews or let us put your testimonial on our website.
Only own exotics?
"I purchased my first car stereo for my first car from Audio Express almost nine years ago. Since then, the guys have done installations on over a half dozen vehicles for me including my 2008 Audi RS4, 2008 Porsche 997 Turbo, and most recently a 2012 McLaren MP4-12C. If you have an exotic vehicle, you can feel comfortable in using Audio Express for any of your installation needs. My favorite purchase by far would have to be the Utopia series speakers from Focal that were installed into the Porsche. It was the best sounding car audio system I have ever heard. If you want the absolute best, you want Focal, and Audio Express. I wouldn't trust anyone else in Richmond for my car audio and electronics needs." –Taylor Christian
---
Is versatility necessary?
"For over ten years I have trusted the professionals at Audio Express for not only the installation of intricate audio/video systems in our buses here at Groome Transportation, but also many high-end audio systems in my personal vehicles. They have performed installations in everything from my Malibu wakeboard boat, to my 68' Mustang. Most recently I outfitted my 2013 Ferrari California with a complete Focal audio system and a backup camera interface. It sounds amazing! I couldn't be happier. The Focal speakers are worth every penny. You can trust the experts at Audio Express with your vehicle, and they will be there to stand behind their products and installation after the sale." –Vince Groome, CEO Groome Transportation
---
Spoiled by great sound?
"Our first experience with Audio Express was with our Chris Craft boat that we keep at our river house. We were so amazed at the sound quality of the Focal speakers, and pleased with the service at Audio Express, that we didn't hesitate to bring them our brand new Porsche Cayenne, literally straight from the dealership at the time of purchase. We had grown so accustomed to the Focal sound that we had to have it in our new vehicle. The factory stereo system couldn't even compare. I also brought them my Chevrolet work truck for a Focal audio system overhaul. It's easy to get spoiled by Focal, and Audio Express." –Bobby Sandford
---
Need personal delivery?
"I recently purchased a high-end audio system for my truck along with some upgrades to the interior. The outcome was nothing short of superb. During the sales phase, Mr. Bagwell listened to my "wants" and proceeded to suggest a variety of products that would fulfill those "wants". The installation phase was completed with a degree of proficiency and craftsmanship rarely seen today….absolutely superb in all respects. Finally, the delivery phase was undertaken with true professionalism as the truck was personally delivered to my home without my having to juggle vehicles. I can and I will unreservedly recommend Mr. Andy Bagwell and his business, "Audio Express" of Richmond, Virginia and Raleigh, NC to anyone. If you want it done right, have Audio Express do it." –Chuck Sheehy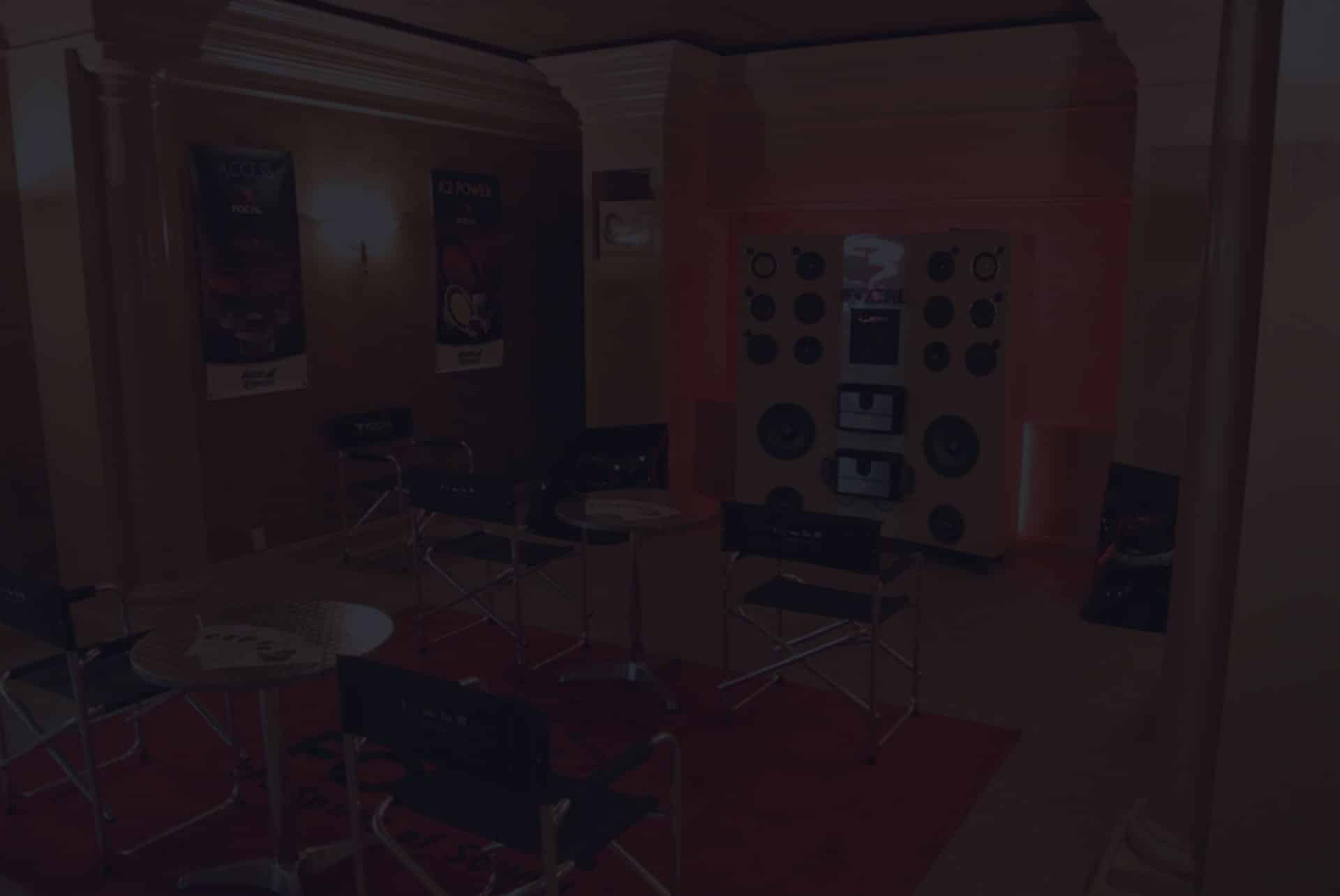 "Quality means doing it right when no one is looking." - Henry Ford -
---
The highest standard of installation & customer service
Our trained staff provides the best installation & service in the Richmond, VA area.
Professional Installation
Over 40yrs of professional installation on thousands of vehicles & continued training sets us apart from the competition.
Local Facility
We have three locations conveniently located around Richmond, VA to answer any questions you may have before & after your purchase
Limited Lifetime Warranty
We offer a Limited Lifetime Warranty on all of our installations & only offer the finest products on the market available for your vehicle
Customer Service
Our customers are our number one priority. Our core values are honesty, integrity, quality craftsmanship, and excellence in customer service before, and after the sale.