Remote Car Starters & Security Systems | Richmond, VA
We offer a wide range of remote car starter systems along with vehicle security & convenience solutions for your vehicle..
We are factory authorized & trained by the best in the industry.


The Benefits our systems offer
Having a remote start installed in your vehicle has year-round benefits. Never get into a cold or hot vehicle again! Operated by a remote or key-fob, comfort is just a button press away. Ice on your windshield? No problem! Just remotely start your vehicle from the comfort of the indoors and watch it melt away. The same goes for those blazing hot summer days, just leave the AC on and you won't have to worry about those blistering hot seats and steering wheels. And that's just a few of the benefits. Did you know that you can actually save gas mileage by "warming" up your vehicle before driving? That's right, because it heats the oil making your engine run much more efficiently, keeping it from exerting unnecessary strain. Remote starters are often bundled with keyless entry and security alarms. We carry 2-way remotes that offer advanced protection against theft by alerting you via the remote if the alarm is triggered.

Is it compatible?
Most if not all vehicles can be equipped with remote start, keyless entry, and alarm systems. Formerly limited to automatic transmission vehicles, new technology has allowed installation in nearly any vehicle whether it's manual transmission, diesel fuel, older vehicles, vehicles with push-button starters, and even "chipped" key anti-theft vehicles. Manual transmission or "stick shift" vehicles require a neutral safety switch, which provide a failsafe that prevents the automobile from starting unless it is in neutral and the emergency brake is set. There is a process to leaving the vehicle which we will go over briefly. Firstly, remember to set the emergency brake, and leave the shifter in neutral. Then roll up any windows and remove the key. The engine may run for a few moments but will shut off shortly after. If you opt to go with a security solution, some will automatically lock all doors and engage the alarm. If you choose a 2-way remote system you will get a notification indicating the vehicle is secure. In vehicles with chipped anti-theft systems, one or more bypass modules may be required so the vehicle can recognize the correct key code without the need for the actual key. We can even install aftermarket solutions if your vehicle has existing factory anti-theft and/or keyless entry installed. Many are not aware of the limited range and functionality factory systems provide.

Tips on shopping for a system
With an incredible amount of options available to you, it is always best to be informed. Now you may think that range isn't a huge factor; however that couldn't be farther from the truth. Another interesting piece of information is that most systems are warranted for as long as you own the vehicle. The remotes usually are under warranty for 1-2 years depending on the brand. Remote start and security system installations can not void your vehicle warranty, and remember we install these remote start systems on brand new vehicles everyday for most area car dealerships. Proper installation is a very intricate procedure and if you have Uncle Bob or a friend of a friend install your system you could wind up with literally thousands of dollars in damage to your vehicle. This is why it is best to have a system professionally installed as we are experts in the solutions we carry. We have been installing these systems longer than any other retailer in the Richmond, Va area. We have installed them literally since they were invented, so whom better to perform the installation on your vehicle? Our trained professionals ensure your installation is done right, the first time.

Remote Range, Explained!
Range is one of the most important factors to consider when selecting a remote car starter. As the saying goes: It's better to have more than not enough. Sure you may park in your garage or driveway at home, but what about work, trips to the mall, movie theaters, sports games, parking garages, downtown nights out, restaurants, or airports? These are just a few scenarios that you may not think of initially, but definitely become useful. Surprisingly, choosing a longer range for your remote start is not significantly more expensive either. Choosing an appropriate range for your system also ensures that you can find your vehicle in crowded parking lots, and that it is nice and warm, or cool when you enter it. Generally, remote range varies from 800 feet to over mile, or unlimited range if you choose a cell phone interface for your new remote start. Another topic that is commonly overlooked is interference. Yes, we live in a world full of electricity, radio frequency, buildings, motors, fluorescent lights, other vehicles, power lines, and other various obstacles that can drastically lower the effective range of your remote. When you see the advertised range mentioned on a product packaging; that is taking a perfect world scenario distance with no interference, so keep this in mind when choosing the products range.

Mobile Phone Control
Now you can remote start, lock and unlock your car from virtually anywhere just by pushing a button on your smartphone. Compustar DroneMobile & Viper Smart Start Systems give you almost unlimited rang, and added vehicle safety features, providing an entirely new level of 2-way interaction with your vehicle.
Remote Start Your Car
If your car is too cold in the Winter or too hot in the Summer? SmartStart is the perfect solution! Remote start your car from the comfort of your home or office.
Lock and Unlock Your Car
Tired of fumbling for keys? Family member locked out of their car? SmartStart & Drone mobile systems allow you to remotely unlock and lock your vehicle right from your smartphone.
Locate and Track Your Car
Locate and track your car, and receive alerts when your vehicle reaches a certain speed or enters or leaves a designated area, excellent for teenage drivers.

Additional options for your security & convenience system
Interested in additional features for your system? Here is a short list of the most popular ones.
Mobile Phone
Add the convenience of being able to control & receive information on your mobile device.
Shock Sensor
Protect your vehicle from impacts with our multi-stage shock sensor systems.
Aux Control
Control additional accessories in your vehicle such as heated seats, lighting, Defroster & many more.
2nd Car Control
Want to protect multiple vehicles? Control multiple vehicles from a single remote!
Dash Camera
Monitor your vehicle while driving or add an additional level of security to your life.
Trunk Pop
From a touch of a button, open your trunk or hatch with ease.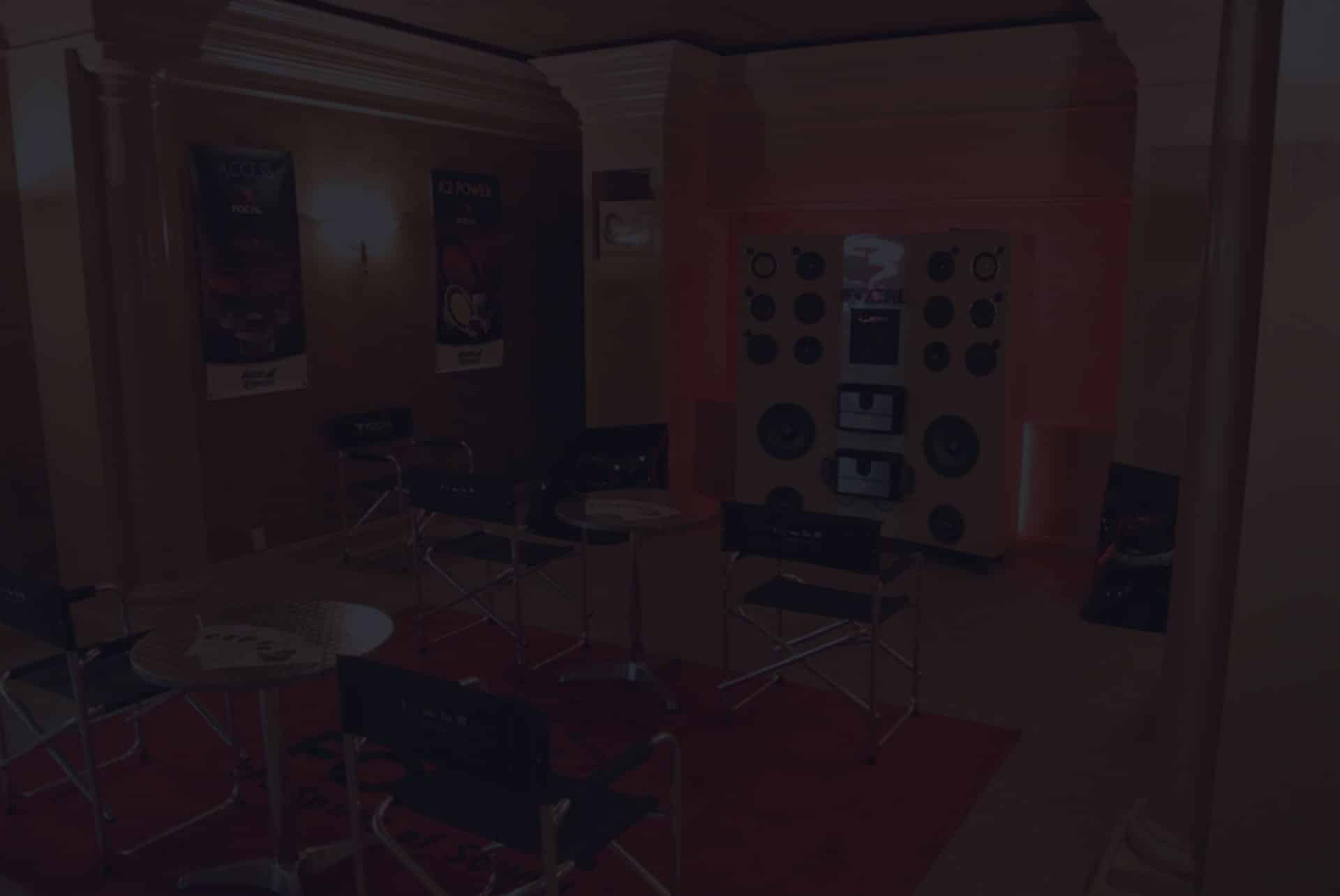 "Quality means doing it right when no one is looking." - Henry Ford -
---
The highest standard of installation & customer service
Our trained staff provides the best installation & service in the Richmond, VA area.
Professional Installation
We have over 40yrs of professional installation & hundreds of hours participated in national trainings to stay up to date on the latest vehicle technology.
Local Facility
We have three locations conveniently located around Richmond, VA to answer any questions you may have before & after your purchase
Customer Service
Our customers are our number one priority. Our core values are honesty, integrity, quality craftsmanship, and excellence in customer service before, and after the sale.
Excellent Warranty
We offer a Limited Lifetime Warranty on all of our installations & only offer the finest products on the market available for your vehicle