Navigation Systems
Remember the days where you had to stop and ask directions, fumbling with road maps, or vague internet directions? Why take the chance of missing your turn and wasting precious time, gas, and causing the undue stress running late? It's never fun getting lost! Not everyone is blessed with a good sense of direction, and if this sounds like you then fret no more. Never get lost again with a dependable GPS mobile navigation systems. Imagine driving stress free with detailed turn by turn directions to your destination. Most of our current in-dash GPS navigation systems also offer great convenience & safety features like back-up camera capability, bluetooth hands-free cell phone use and audio streaming, screen mirror linking capability, and much more! Contact Audio Express today to find out how you can take the stress out of travel by investing in a vehicle navigation system
Aftermarket Video Systems
The simplest way to get video in your auto would be to put in a DVD receiver in your dashboard. These stereos feature huge touchscreen screens for your video playback in addition to offering several features such as Bluetooth, Pandora control, Back-up Camera, Mobile Phone Connectivity, Satillete Radio, Auxualliry inputs & more, all in a easy to use touchscreen radio. Also, some receivers with multi-zone capacity have sound/video outputs for rear entertainment systems. When you engage the dual-zone feature, you can send the signal from one source, like a DVD player or video game console, to the rear monitors and their headphone transmitters; the folks in back will be able to enjoy that source. The beauty of car video is that there is no shortage of options, but the key to having a satisfying system is having a clear vision of what you want.
CarPlay Systems
Our innovative In-Dash Systems with Apple CarPlay brings you a smarter way to use your iPhone on the road. Apple CarPlay gives iPhone users an incredibly intuitive way to make calls, use Maps, and listen to music and access messages with just a word or a touch. With Apple CarPlay, users can control Apple CarPlay from the 7-inch screen or activate Siri for minimized distraction. Apple CarPlay is compatible with iPhone 5S, iPhone 5C, Phone 5, iPhone 6 or iPhone 6 plus running iOS 7.1 or higher.
Siri voice control
Apple Maps
Phone Controls (Make, Receive, Check Voicemails)
Messages (Sending, Replying, Text Messages)
Music
Audio Apps
Headrest Monitor Systems
Are we there yet? If you find yourself on long road trips with restless passengers you understand how easily this can detract from your pleasant trip. Or perhaps you would like to take the backseat and enjoy your favorite movie or show? If this sounds like you, we have the perfect solution. At Audio Express, we can install the top of the line mobile video players right into your headrests. With a wide selection of vehicle headrest video options, we have exactly what you need to satisfy your mobile entertainment needs. With beautiful widescreen displays, our universal headrest monitor systems will keep your backseat passengers satisfied and occupied. Some of our solutions have built-in FM transmitters that can transfer the sound to your vehicle's sound system. Maybe you prefer peace and quiet or wish to listen to your own entertainment up front. We also carry optional wired and wireless headphones for your rear-seat passengers. Our headrest solutions come in a wide range of color options that can be matched to your vehicle's interior to provide a pristine factory look. Contact Audio Express today to see all of our fantastic options.
Overhead Monitor Systems
In addition to headrest monitor solutions we also have a wide selection of overhead monitor packages for all vehicles, lifestyles, and budgets. Our overhead audio/video systems are available in many shapes, sizes, and colors for the best fit for your vehicle. It's our mission to make sure all of your specific mobile audio/video installation request are met. Depending on your current vehicle setup, we may even be able to integrate right into our aftermarket radio or factory system. This offers a seamless experience in operation and functionality. For example, If you have a passenger who is an avid video game lover, you can even select a system with auxiliary inputs that allow for other sources of media to be integrated such as video games, iPod connectivity, and much more. We also carry headphone solutions when you would rather not disturb fellow passengers or driver. Contact our experts today for more details.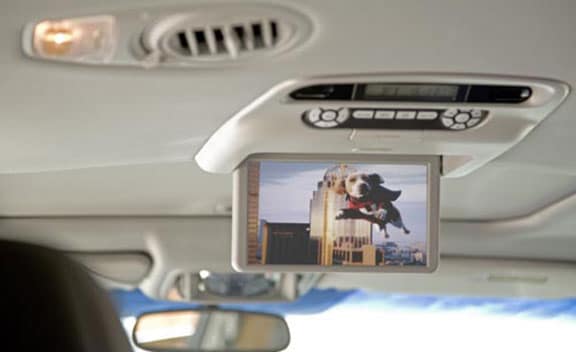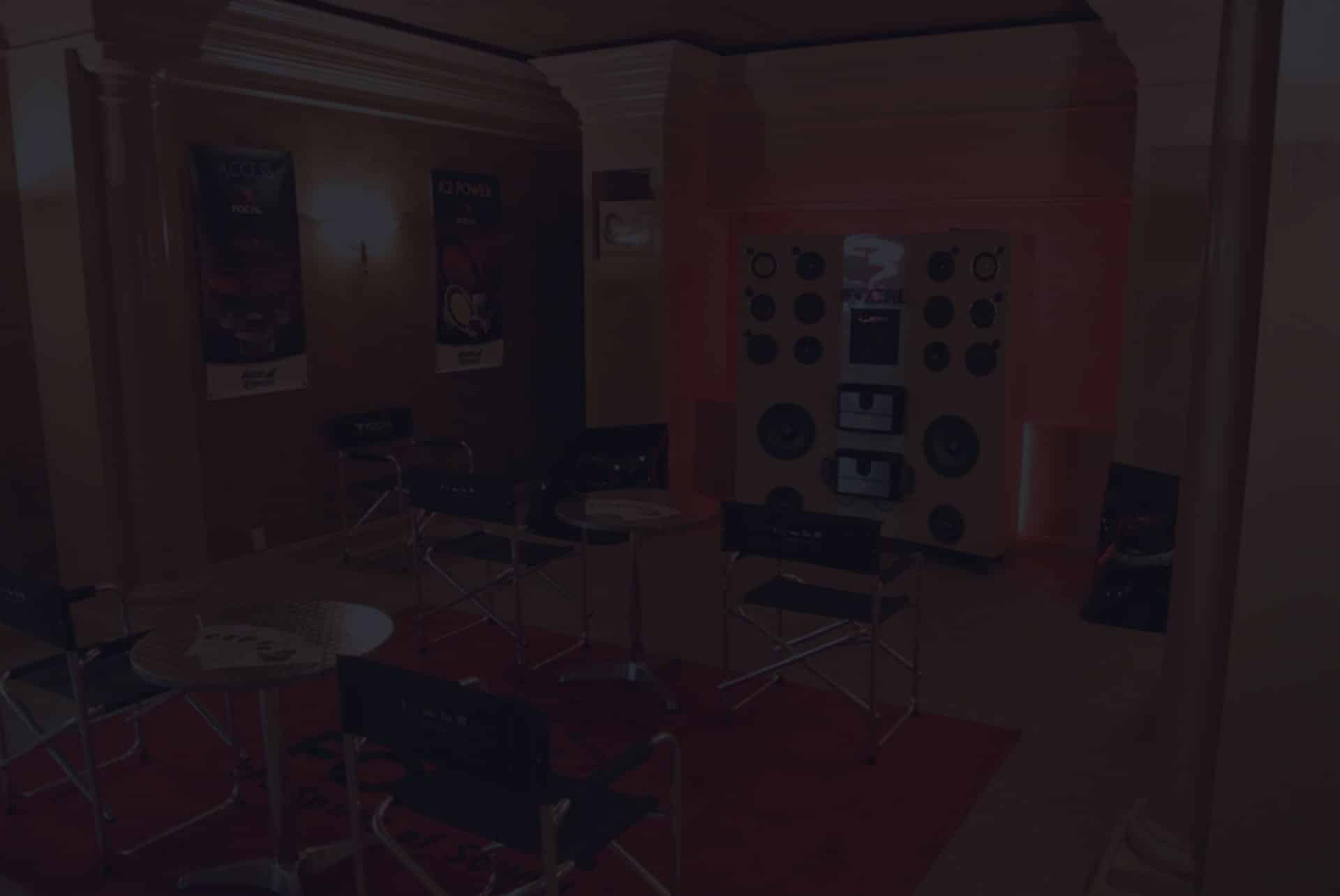 "Quality means doing it right when no one is looking." - Henry Ford -
---
The highest standard of installation & customer service
Our trained staff provides the best installation & service in the Richmond, VA area.
Professional Installation
We have over 40yrs of professional installation & hundreds of hours participated in national trainings to stay up to date on the latest vehicle technology.
Local Facility
We have three locations conveniently located around Richmond, VA to answer any questions you may have before & after your purchase
Customer Service
Our customers are our number one priority. Our core values are honesty, integrity, quality craftsmanship, and excellence in customer service before, and after the sale.
Limited Lifetime Warranty
We offer a Limited Lifetime Warranty on all of our installations & only offer the finest products on the market available for your vehicle