Why Choose us?
We are your premier retailer of car audio, and vehicle accessories in Richmond, VA. Our professionally trained sales staff and experienced installers are here to help you. We opened our doors, to local car dealers, consumers, and the world in 1977 and we truly are "much more than your average car stereo store". Come see for yourself! We helped invent the Marine Audio category by installing cutting-edge technology, high-quality car audio products in boats as early as the late 70's. In the 80's, car stereo became a growing passion among car, and high fidelity stereo enthusiasts. We grew with the fad and now have the best brands, technicians, and salespeople available in the industry. Believe us when we say, "We can handle all of your after-market automotive needs", including, but not limited to, high-end car audio, in-dash GPS navigation, remote starters and security, backup cameras, mobile video, professional grade leather and heated seats, full power sunroofs, factory OEM integration, truck and vehicle accessories, and so much more. If it can be screwed or glued to your vehicle, we've got you covered!
CUSTOMER SERVICE
Here at Audio Express we feel that customer service is an art form. We know that if you treat customers well and go above and beyond to exceed their expectations, they will come back; tell their friends; and become loyal Audio Express customers.
EXPERT INSTALLATION
Our trained staff can handle any situation from custom fabrication to advanced OEM integration into the latest luxury and exotic vehicles. We pride ourselves on staying up to date on the latest technologies, installation techniques & electrical data systems in today's vehicles.
QUALITY PRODUCTS
We have partnered with the best manufacturers in the industry to provide you quality products that will work well with your vehicle, are easy to use, and ensure many years of optimum performance.
---
---
About Us And Our History
We have come a long way in thirty plus years, and we continue to grow every day!
Founded
In 1977 Dominion Radio Supply opened its doors in Richmond, VA to service local car dealerships and their aftermarket automotive audio needs. Popular products at this time were eight track players, AM/FM radios, and CB's. In the early 80's, car stereo became a growing passion among car and high fidelity stereo enthusiast. Manufacturers like Alpine, and Kenwood burst on to the scene with groundbreaking technologies like automotive CD players, car amplifiers, and subwoofers. In the mid 80's Dominion Radio Supply rode the wave of the ever increasingly popular car audio craze and changed its name to a more "retail friendly" Audio Express. Today Audio Express still services most of central Virginia's new car dealerships, offers the finest brands in the business, and installs the latest cutting edge technologies for your vehicle.
---
---
Audio Express Today
We now have three locations in the Richmond, VA area to best serve our customers. Here at Audio Express we strive to induce customer loyalty and provide the highest level of customer service while delivering a welcoming experience that cannot be matched by our competition. We are your premier retailer of car audio and vehicle accessories. We can handle all of your after-market automotive needs including, but not limited to, high-end car audio, in-dash GPS navigation, remote starts and security, backup cameras, mobile video, professional grade leather and heated seats, full power sunroofs, factory OEM integration, truck and vehicle accessories, and so much more. At Audio Express we can assure you that our products will be expertly installed into your vehicle by experienced professionals at an affordable price. We thank you Richmond for the past four decades of patronage, and look forward to continued growth within our great community. Come see why we truly are "Much More than your average car stereo store!"
Very helpful and knowledgeable staff. It is a pleasure to do business with people that really like what they do. They were able to diagnose and repair my sunroof in one day.

These guys are awesome. They helped me with all my equipment needs and gave me advise on how to go about on my high output build even tho they didnt carry the equipment i had. Ive been coming here for years and will continue. Highly recommended in the richmond raleigh 7 city area. 5 stars!!!!!!

Got my first sound system for my car from Audio Express. They treat you right and do a clean, professional job.

These guys know their stuff. I had a dash cam that I had purchased on line and wanted installed permanently vs. just plugging into a cigarette lighter. They did a fantastic job and could not have been better. Thank you!

Walked in and they had the exact parts I needed for a good price.

I had the GPS in my car repaired at the Colonial Heights location by Adam Carter. He had to get a part from another location but still managed to get the unit repaired in a very short time. I could't be happier...if I could rate him more than 5 stars, I would...

i've been taking vehicles here for years and have always had excellent work done! thank you guys for going above and beyond for my car audio work!

I have been doing business with Andy and Audio Express off and on for many years. Recently I took in a fully restored 1972 Datsun 240z and asked for no cutting of any panels, no cutting or attaching things to the dashboard, etc. I had run wires and mounted an amp while doing the restoration, but needed the experts to figure out the best speaker setup in a difficult car.Knowing I didn't want to go way over the top, but didn't want to go on the cheap either, Andy talked with me on many occasions to figure out the best solution. Even though it took me some time to make the actual purchase and bring the car to them, each conversation was extremely professional, courtesy, and friendly. It was obvious they wanted to help. I worked mostly with Andy in the beginning, but when the work was being done, the guys in the West Broad shop picked up the ball and ran with it like I had been working with them all along.Once I finally got the car to them, it was a challenge because of my restrictions. While I'm sure they had visions of great things they could do, they still came up with good compromises and created a great system in a limited environment. Custom tweeter pods were build that sit flush on the dash but are not attached to the dash (attach to the A pillar but looking at it you wouldn't know).When the work was done, a lot of time was spent with me explaining what was done, things I should look out for (I ran all the wires when I was restoring the car but they had great suggestions for how to improve things), and ways I might enhance it in the future but without throwing the all out sales pitch on me.I trust these guys and will take other work to them. I'm very picky about who I recommend to people as I feel my name is attached and if something goes wrong, I look bad as well. I have NO reservation recommending Audio Express. At a minimum, go in and talk to them and see what they can do for you. You won't regret it.(No, I'm not affiliated with them, nor paid by them, just a VERY happy customer. smile emoticon )

These guys are awesome. Quality work at an affordable rate. You can't beat that.

I went to several car audio shops in the Richmond area and they all seemed to just want to sell you stuff...In fact one shop I went to, the sales staff told me "does not matter what vehicle you have We will make it fit" I did not walk from that shop...I ran!!!Not living in the Richmond area very long I did a Google search and found Audio Express...so with the W Broad St store close by, I stopped

in...WOW...now this is a "Car Audio Store" I spoke with Andy, and explained what I wanted and he took all the time I needed, he showed me every component, answered every question I had.We went to my car and he explained exactly how these components would be installed...Man these guys eat, sleep, breath Car Audio. I also met with Paul the installer...the work that he did installing all of these components was a work of art, I bought all Focal Speakers,the front being***Focal Utopia No. 7*** Paul made Custom Speaker Enclosures for the 6 3/4 Woofers,and 3' Mid range in the front doors,and Custom Enclosures in the A-Pillars for the Beryllium Tweeters. Every component installed was without question "BETTER THAN FACTORY"The Focal Cross Block has 4480 settings,and Paul spent hours fine tuning this system, I'm telling you when you turn this system on...you hear music like you have never heard before,words can not describe the sound...5 minutes turns into 5 hours you just do not want to turn it off!!!I want to thank Andy,and all his staff for all their help,I just wish every place of business were as Professional as these guys are.

I had the BEST Experience at Audio Express on Broad Street. Mike is outstanding and really listens to what the customer is looking for and needs for ultimate satisfaction. They built a custom sub woofer box for my Rockford P3 12in subs and it rocks. Not only did they do wonderful work they also fixed the screw ups Audio One on Broad Street caused. I will definitely Recommend Audio Express!!! The tech Bob did a wonderful job hooking everything up and Paul did a wonderful job on building the box. Thank you all!!!!!

To put it plain and simple, they know their stuff and they do a great job and do it right. Good people. I would recommend this over anywhere in Richmond

Andy and his amazing crew recently installed an navigation cd bluetooth all in one stereo into out Crysler Town and Country van. He took a pic of the final result which included customization and placed it on this site. Great Job, we are truly satisfied with the work, personal attention, great price and quick turnaround. TOP notch service all around and OUTSTANDING CUSTOMER SERVICE. Thanks Andy. You have all my business. Sincerely D.L.West/ USN Special Warfare/ Retired.
The requested album cannot be loaded at this time. Error: OAuthException Code: 200, (#200) Missing Permissions
---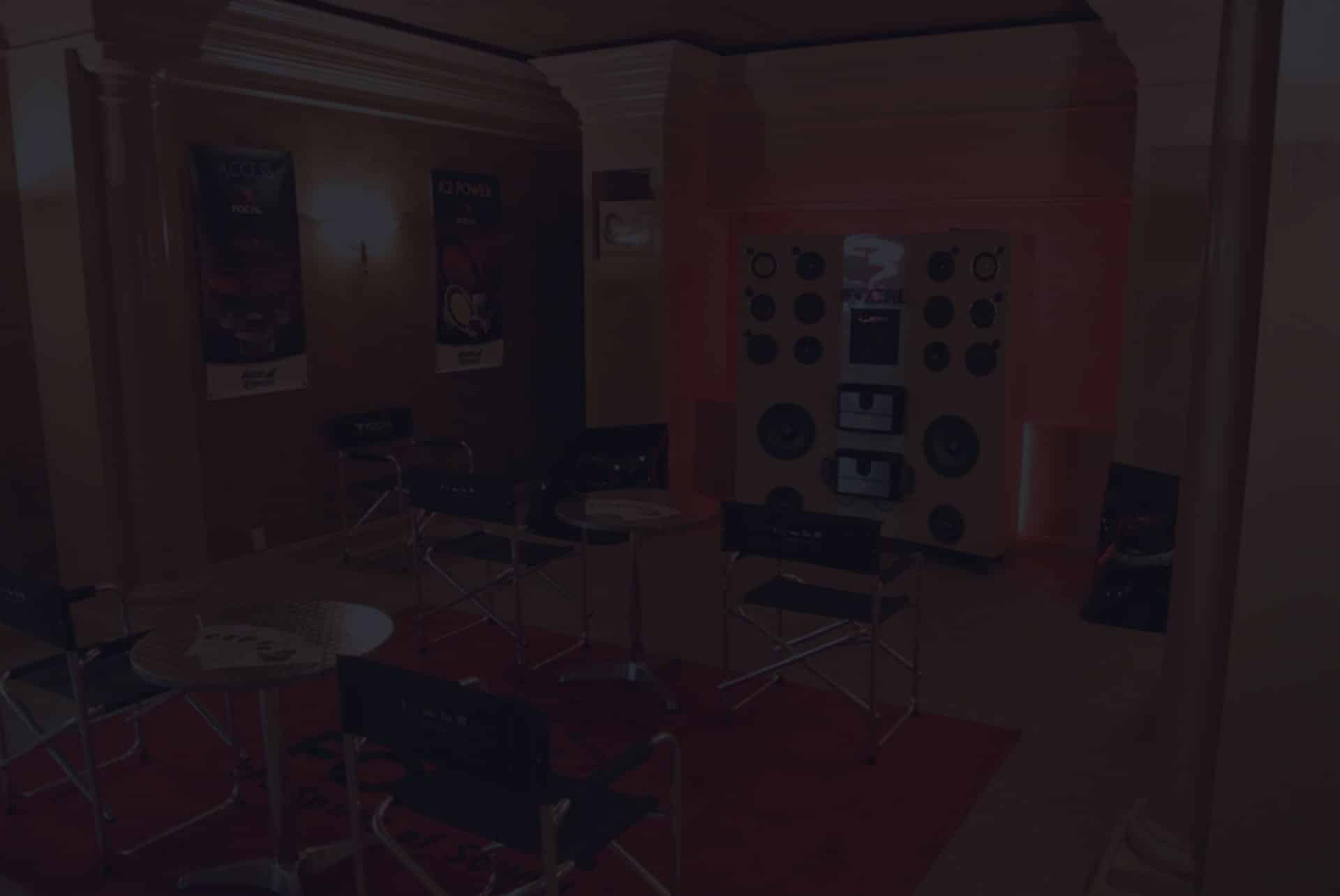 "Quality means doing it right when no one is looking." - Henry Ford -
---